HR management performance & accountability
To be a competitive employer, it is vital that state managers engage in management practices that build and reinforce a competent, productive, and inspired workforce.
The HR Management Performance and Accountability system measures and monitors the state's workforce management practices toward achieving this ultimate outcome.
In addition, the HR Management Performance and Accountability system emphasizes the use of data and factual information to:
Identify and anticipate HR management issues
Enable data-driven HR management strategies and solutions
Improve processes and recognize HR management successes
Logic Model and Measuring Performance
Washington's Accountability for Workforce Management's Logic Model outlines the desired initial, intermediate and ultimate outcomes associated with the following five primary responsibilities: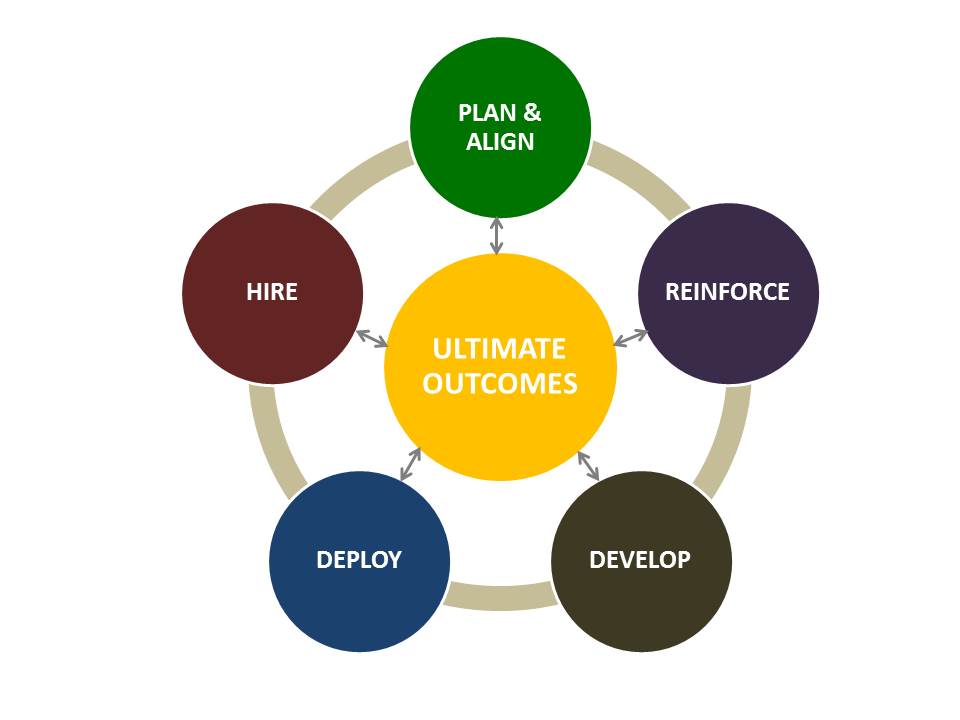 The performance measures contained in the Human Resource Management Report are derived from this logic model.
Additional information: