MyPortal - edit mailing address
Use this procedure to edit your Mailing Address.
Step 1
Select the My Addresses tile to manage your Mailing Address.

Step 2
Click the Edit button on the Mailing Address screen.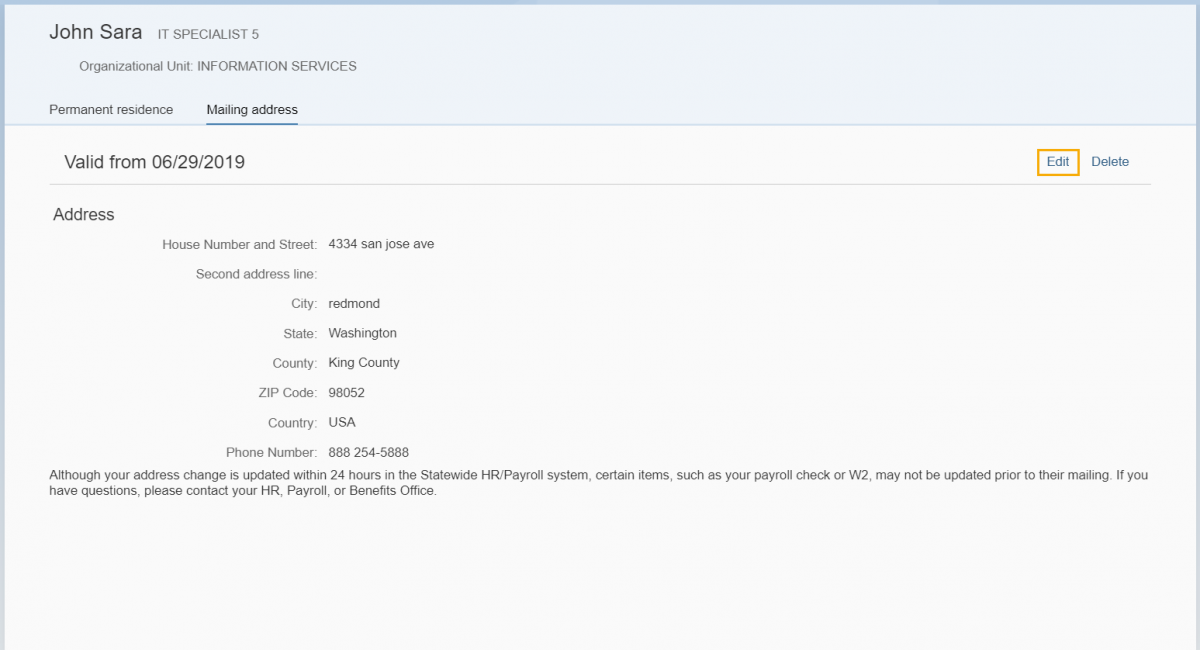 Employees who are not the leave approvers will not see a manager name displayed in the header below Organisation Unit.

If a manager's position is double filled, the manager name displayed on the header may not be an employee's direct manager. Contact your manager or HR/Payroll office at HereToHelp@ofm.wa.gov for questions.
Step 3
Edit your Mailing Address information and click Save.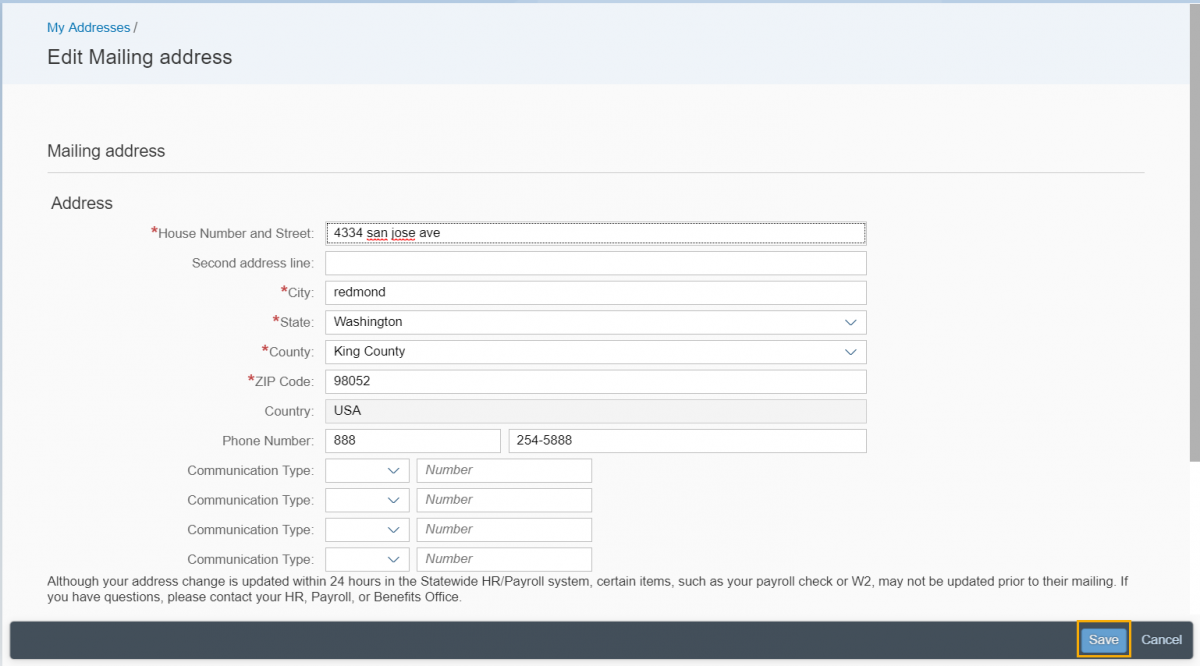 Address changes are updated within 24 hours in the Statewide HR/Payroll system; however, certain items such as your payroll check or W2 may not be updated prior to mailing. Contact your HR Payroll or Benefits Office if you have questions or concerns.

Do not use address information from your browser cache to populate the address fields. This will result in an error.

The address update is effective the following day or can be dated for the future. No current day or retro dates allowed.
If all required fields are entered and valid, you will receive a confirmation popup "Record Saved" and will be returned to the Mailing Address page.