MyPortal - download and print HTML earnings statements
Use this procedure to download and print your earnings statements in HTML format. This format is recommended for users of assistive technologies.
Step 1
Click the My Earnings Statements tile.
Step 2
Click the Download HTML icon on any Pay Date row to download and print the earnings statement in HTML format.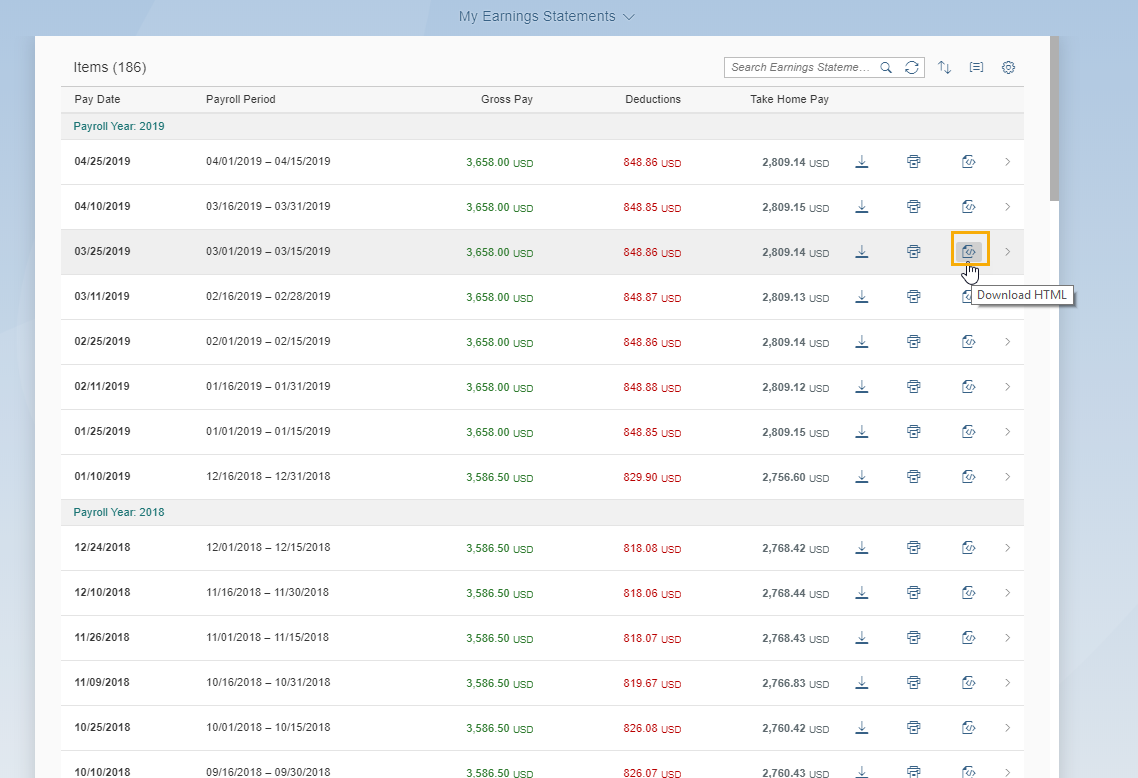 The earnings statement will be downloaded in HTML format. How the HTML file is downloaded will vary depending on the browser. In the example below, the HTML file is displayed at the bottom of the page and you can click on the file to open it.

Step 3
Use the standard print functionality of your browser to print the HTML earnings statement.