MyPortal – settings – user account
Use this procedure to manage User Account settings.
Step 1
Click the Profile icon and select Settings from the dropdown.

Step 2
Click User Account to display your Name, Email and Server.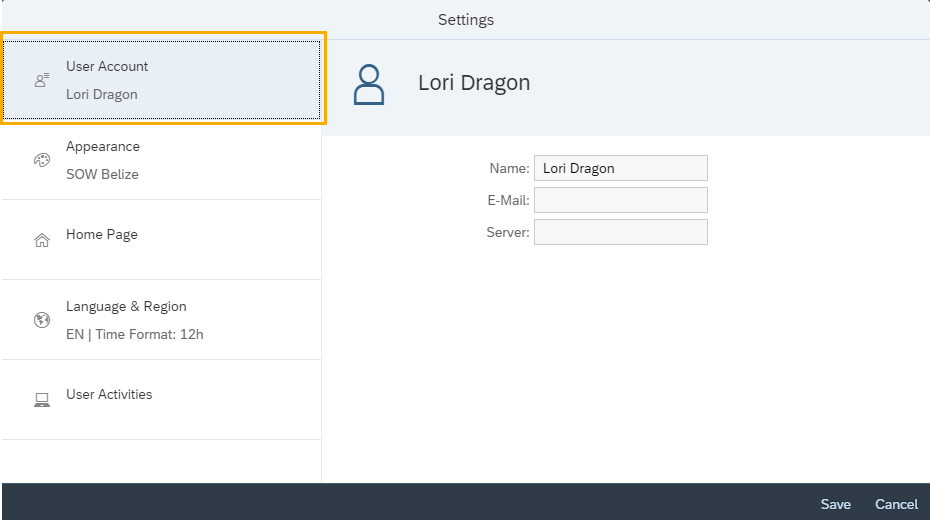 Step 3
Click Save or Cancel to exit settings and return to the Home Page.
User Account settings cannot be updated. Only changes made to other setting options will be saved when the Save option is selected.

E-Mail will be blank for single sign on agencies.