Public Service Recognition Week
Public Service Recognition Week (PSRW) has been set aside for the full first week of May for over 30 years to honor those who serve our nation as federal, state, county, and local government employees. OFM State Human Resources coordinates the Washington state annual celebration and employee awards, to ensure state employees are recognized and honored for their great work and service to the public.
In 2023, PSRW will be held May 7–13. There will be in-person outdoor events planned in Olympia, Spokane and the Tri-Cities this year. 
For additional information, contact shrplanning@ofm.wa.gov.
Olympia celebration: May 10, 11 a.m.-1 p.m on the Capitol Campus. Pick up a hot dog, visit vendor booths, chat with fellow state employees and enjoy the DJ and live band. Free parking will be available in the Plaza Garage - just print out this parking pass ahead of time and place on your dashboard.
Spokane celebration: May 10, 11:30 a.m.-1 p.m. - outdoor event at National Guard Readiness Center, Bldg. G, in partnership with Fairchild Airforce Base and the Military Department.
Tri-Cities celebration: May 11, 5:30-7:30 p.m. at the Southridge Sports Complex in Kennewick, in partnership with federal agencies and the City of Richland.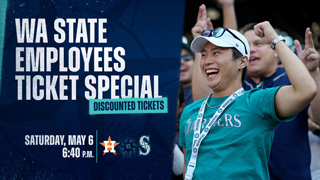 Join us at the ballpark for a celebration of Washington State Employees Night Saturday, May 6, at 6:40 p.m. The Seattle Mariners are proud to recognize the work you do to make our communities stronger across the Pacific Northwest. Take advantage of specially priced tickets and bring your co-workers, friends and family to watch the Seattle Mariners take on the Houston Astros at T-Mobile Park.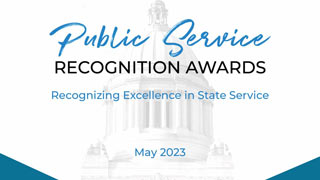 Public Service Recognition Awards
Each year we recognize state employees who consistently excel beyond expectations, with the Excellence in Washington State Government Leadership Award and the Extra Mile Award. 
See 2023 recipients of these awards.