Director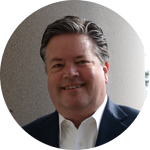 David Schumacher was appointed director of the Office of Financial Management (OFM) by Governor Jay Inslee in January 2013. He has 25 years of experience in budgeting and policy development.
David joined the Inslee administration after spending two years as staff director for the Senate Ways & Means Committee. He held the same position from 2003 to 2008 before serving two years as northwest government affairs director for The Boeing Company.
David began his state career in 1990, working as an economic analyst for the state Department of Revenue for three years. He then worked for two years as a revenue analyst in OFM's Forecasting Division. He served as a budget analyst for the Senate Ways & Means Committee for eight years before being named staff director in 2003.
David holds bachelor's and master's degrees in economics from the University of Washington. He and his wife, Katy, have two sons and live in Olympia.
Deputy Director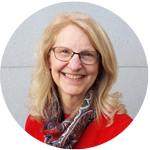 Patricia (Pat) Lashway became deputy director of the Office of Financial Management (OFM) in May 2017. Besides overseeing day-to-day operations at OFM and advising the agency director on a broad range of issues, Pat plays a key leadership role across state government as she helps oversee enterprise-wide projects and initiatives.
Before joining OFM, Pat worked for nearly 30 years at the Department of Social and Health Services, where she held various leadership positions, including acting secretary of the department from February 2016 to May 2017. Prior to that, she served as the legal services administrator for the department's Aging and Disability Services Administration before moving into a government relations role. She later became assistant secretary for the Services and Enterprise Support Administration.
Pat received a bachelor's degree from the University of Oregon and a juris doctorate from Seattle University. She is a member of the Washington State Bar Association. In the late 1970s, she served two years with the Peace Corps in Micronesia.
OFM Management Team