This tool helps users compare the text of bill documents using the document comparison feature in Microsoft Word. Bill documents are retrieved from the Legislature's website. When two bill documents are selected, the tool creates a comparison document where differences are shown in tracked changes. You can use the tool to see changes in substitute or engrossed bill versions compared to the original version. Additional related documents, such as fiscal notes, can also be retrieved and compared.
You'll need to download the Excel file to your computer for full functionality.
Guidance for using the bill comparison tool.
Bill compare tool example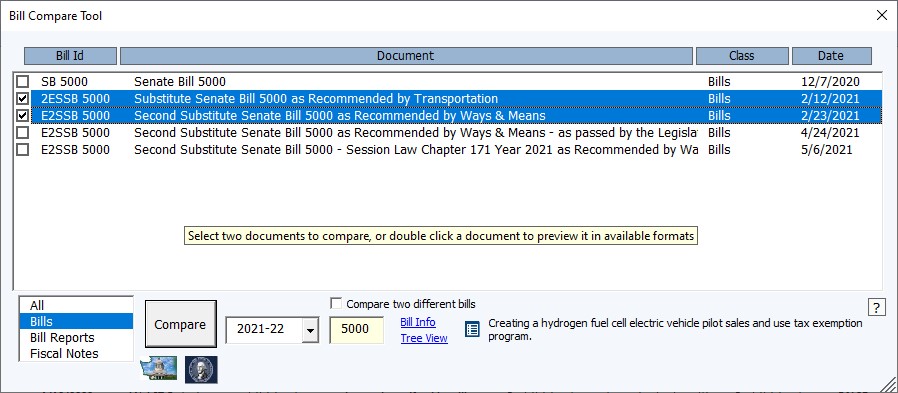 Word compare document example