About Dr. Adrian Thompson, host of the 2023 Washington State DEI Empowerment Conference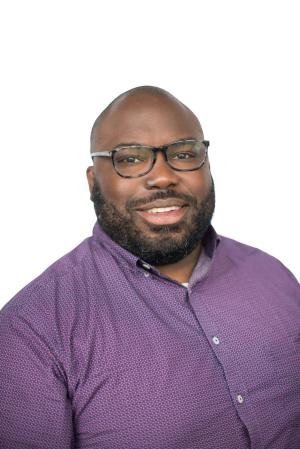 Dr. Adrian Thompson is the chief equity officer for the Department of Enterprise Services.  Dr. Thompson is currently leading the statewide foundational DEI training, which will train all of Washington state government. Dr. Thompson also served as host of the 2022 DEI Summit.
By training and experience, Dr. Thompson is a psychologist, researcher, author, lecturer, and community servant. He has helped research mental health disparities in the court system, advocated for and treated youth who were sexually abused, and co-created a medical mentoring program designed to target disparities in high school achievement and medical school enrollment.
Dr. Thompson earned his doctorate in Clinical Psychology from Howard University. While at Howard, Dr. Thompson participated in several nationwide diversity and minority initiatives to increase academic diversity and representation. His research and publications focus on the physiological effects of race and racism, diversity, and social initiatives to increase minority participation.