Director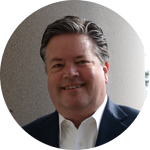 David Schumacher was appointed director of the Office of Financial Management (OFM) by Governor Jay Inslee in January 2013. He has 25 years of experience in budgeting and policy development.
David joined the Inslee administration after spending two years as staff director for the Senate Ways & Means Committee. He held the same position from 2003 to 2008 before serving two years as northwest government affairs director for The Boeing Company.
David began his state career in 1990, working as an economic analyst for the state Department of Revenue for three years. He then worked for two years as a revenue analyst in OFM's Forecasting Division. He served as a budget analyst for the Senate Ways & Means Committee for eight years before being named staff director in 2003.
David holds bachelor's and master's degrees in economics from the University of Washington. He and his wife, Katy, have two sons and live in Olympia.
Deputy Director
Emily Beck became the deputy director of OFM in March 2022. She previously served as OFM's HR director for nearly three years. Besides overseeing day-to-day operations at OFM and advising the agency director on a broad range of issues, Emily plays a key leadership role across state government as she helps oversee enterprise-wide projects and initiatives.
Emily has two decades of experience in operations management, human resources, supply chain, continuous improvement and driving change in the public and private sectors. Prior to joining OFM in 2019, Emily was chief operations officer at the Department of Enterprise Services, where she had previously served as that agency's HR director. And before joining state government in 2017, she held a variety of HR and senior operations leadership positions at Target Corporation. Her leadership passions include building and empowering talented teams, championing continuous improvement of critical processes, and advocating for diversity, equity and inclusion as key components of organizational culture.
Emily holds a Bachelor of Arts degree in English from Bethel University in Saint Paul, Minnesota. Originally from Saint Paul, she lives in Olympia and considers the Pacific Northwest to be her forever home. She is an avid reader and enjoys boating and exploring the state with her husband and three children.
Other members of the Leadership Team