Back to One Washington home page
Washington's core financial system is more than 30 years old and long due for an overhaul. Our expectations were different three decades ago, not to mention that technology was, too. We now have an opportunity to transform the state's core administrative processes through both innovation and improvements supported by technology.

Business processes under the One Washington umbrella are:
finance
procurement
budget
human resources and payroll

These processes will be reviewed and common processes will be implemented via the One Washington program. The systems that support business processes are considered enterprise. A priority focus of the effort as it moves from the planning to procurement phase is organizational change management. Change management looks at the people side of change, creating awareness, seeking willingness to change, developing skills and confidence, and then measuring the results.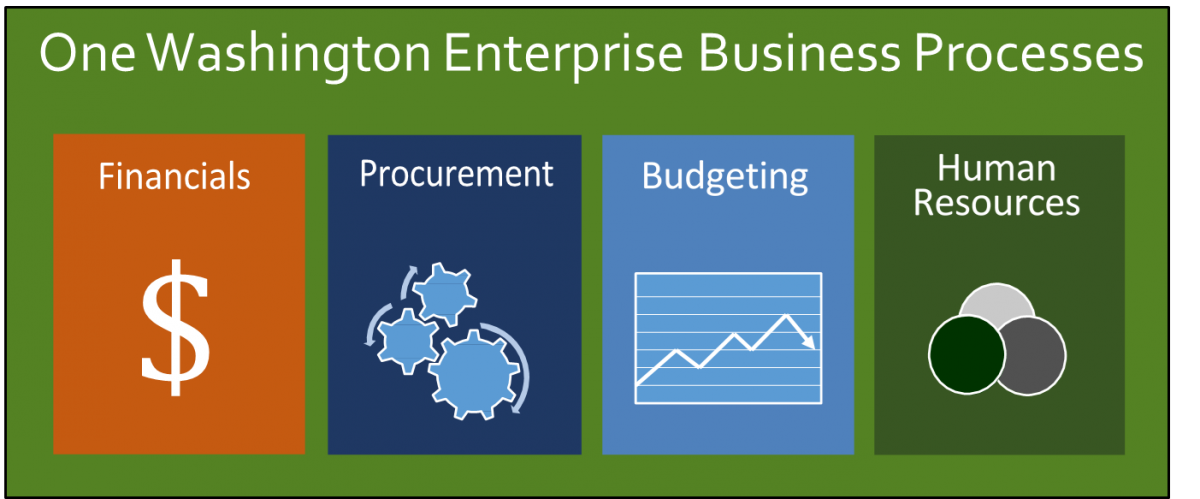 Related links: