Back to One Washington home page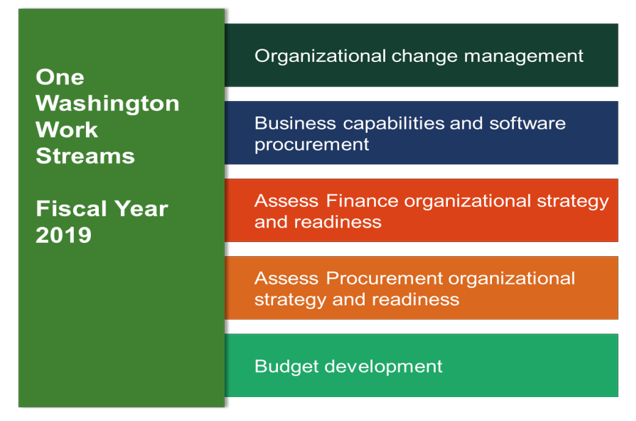 This project completed a design for the future state COA, established a governance process and standardized use of the coding element Expenditure Sub-Sub-Object updated in the Statewide Administrative and Accounting Manual on July 1, 2017.
Procurement readiness works with state procurement professionals and identified opportunities to standardize data and procurement processes statewide to prepare for new technology implementations.
This project partners with the Washington State Department of Transportation (WSDOT) to identify business requirements and determine commonality and opportunities for use of enterprise systems.
Implements an enterprise software solution to provide a statewide facility portfolio management and inventory tool. The tool was implemented June 2017.
Upgraded the OFM budget development suite by leveraging the implementation of Legislative Evaluation and Accountability Program (LEAP) applications. Additional improvements will be implemented as the other work streams progress.