MyPortal – change leave request
Use this procedure to update your submitted leave request.
Step 1
Locate your leave request in the Items table of the Request Overview section of the My Leave Requests page and click the Edit icon. For information on the leave request fields in the Items table, see MyPortal – submit or display leave request.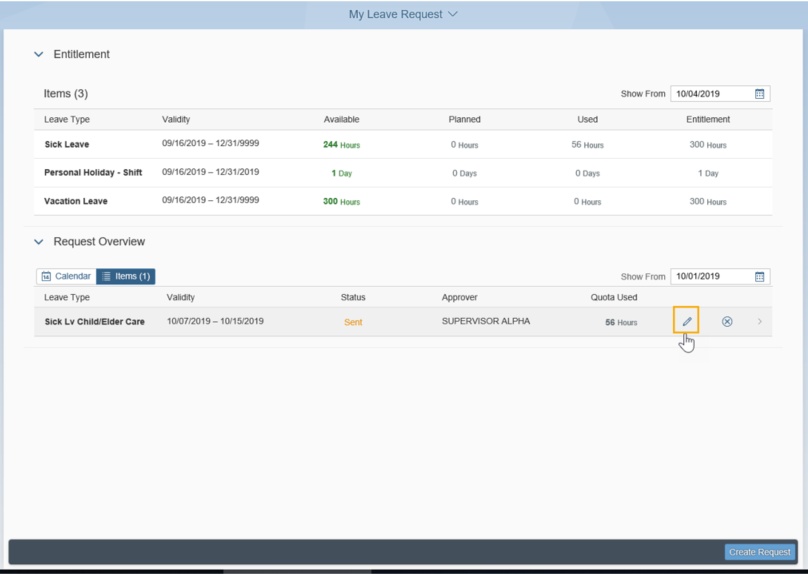 Step 2
Make changes to your leave request as needed and click Save to submit your updated request.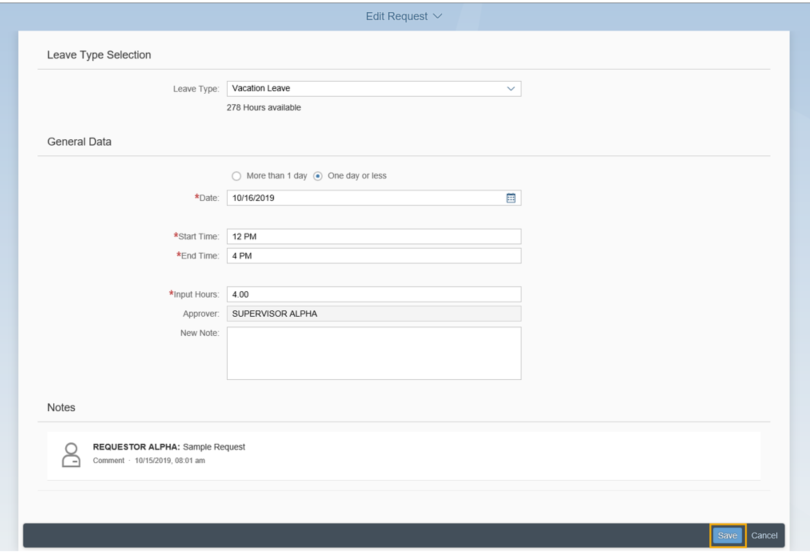 Step 3
Once your leave request updates have been saved and submitted, you can review your updates in the Items tab of the Request Overview section. You can select the Edit icon to make additional updates if needed or click the X icon to delete the leave request.
You may also click on your updated leave request from the Items Tab in the Request Overview section to see the details of your leave. From there you can update or delete your submitted leave request by clicking on the Edit or Delete buttons at the bottom of the page.

If you submitted leave under a previous supervisor and need to change the leave request, request the change as you normally would and the updated request will be routed to your new supervisor for approval.