MyPortal – delete leave request
Use this procedure to delete a previously submitted leave request.
Step 1
Locate your leave request in the Items tab of the Request Overview section of the My Leave Requests page and click the Delete icon.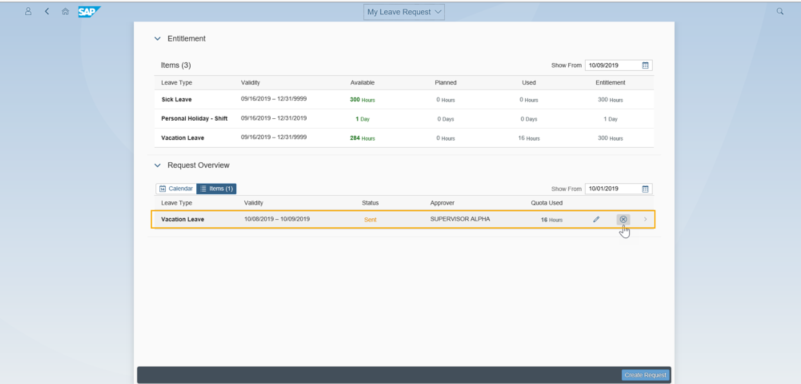 Step 2
Click OK to confirm you want to delete your leave.
You will see a "Request Deleted successfully" message. If you do not have any pending leave requests you will see No Data in your Request Overview Section.