MyPortal - print PDF earnings statements
Use this procedure to print your earnings statements in PDF format.
Step 1
Click the My Earnings Statements tile.

Step 2
Click the Print PDF icon on any Pay Date row to print the earnings statement in PDF format.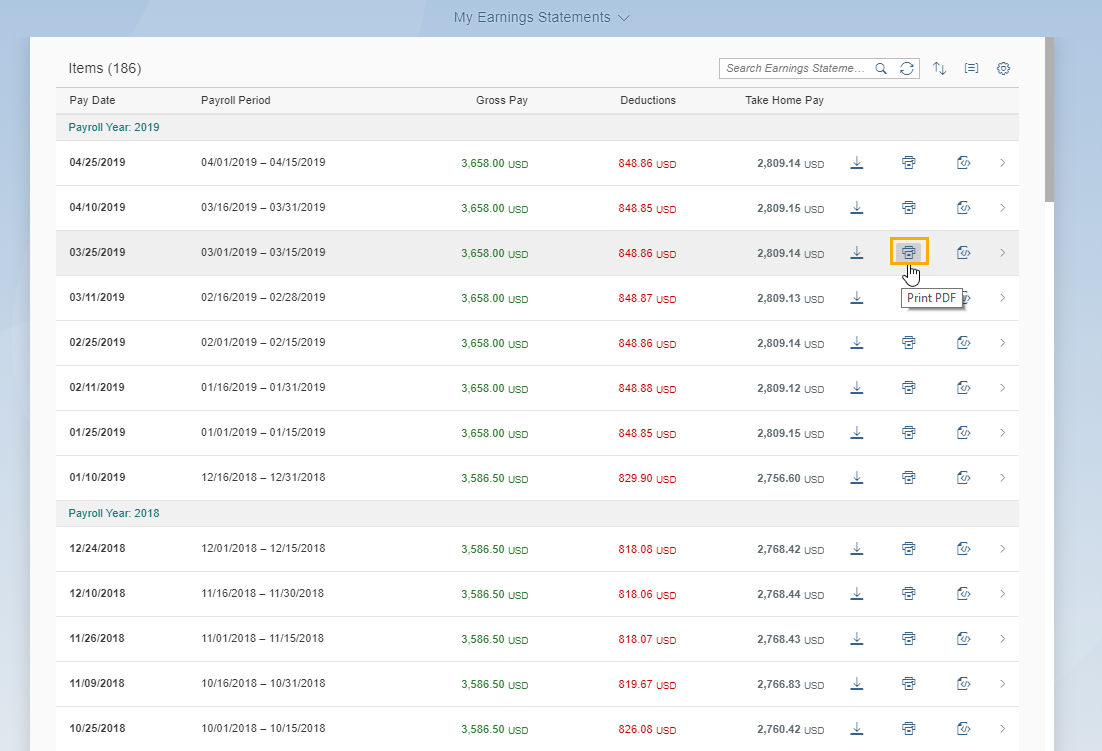 In Chrome the Print icon is right after the Download icon and in the Columns popup box.
In Internet Explorer and Firefox the Print icon is not displayed on the Earnings Statements line and is not listed in the Columns popup box.
Step 3
Use the standard print functionality of your PDF reader to print the PDF earnings statement.