MyPortal - search earnings statements
Use this procedure to search the earnings statements.
Step 1
Click the My Earnings Statements tile.

Step 2
Enter keywords into the search text box to locate earnings statements by criteria such as pay date, year, gross pay, deductions or take home pay.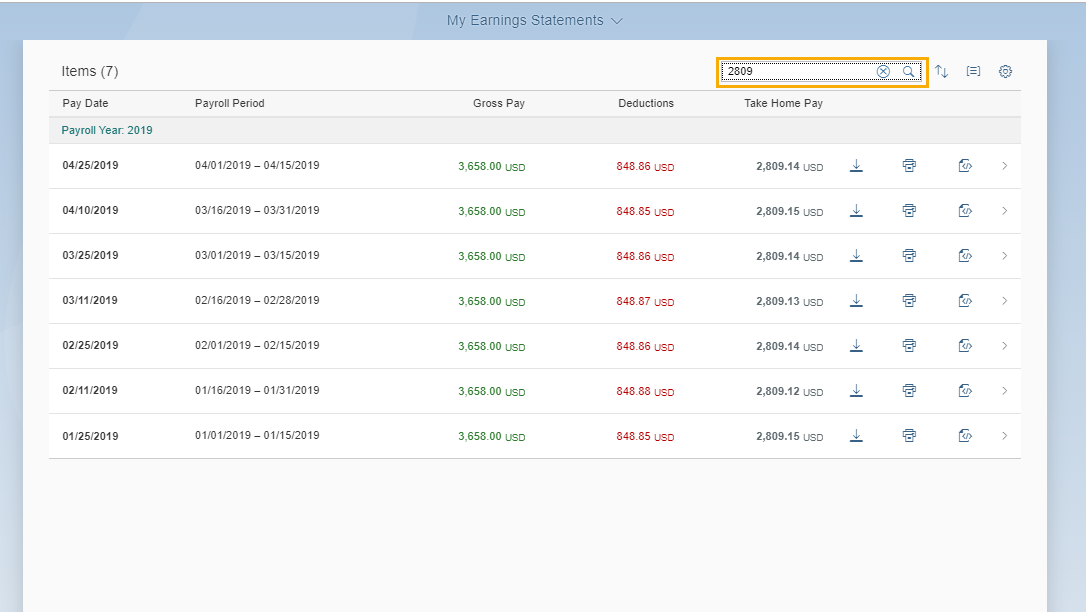 As you start entering your search criteria, your results will begin to filter as you're typing.