MyPortal - delete emergency contacts
Use this procedure to delete your emergency contact information.
Step 1
Click the My Emergency Contacts tile.

Step 2
Click the Delete button to delete an emergency contact.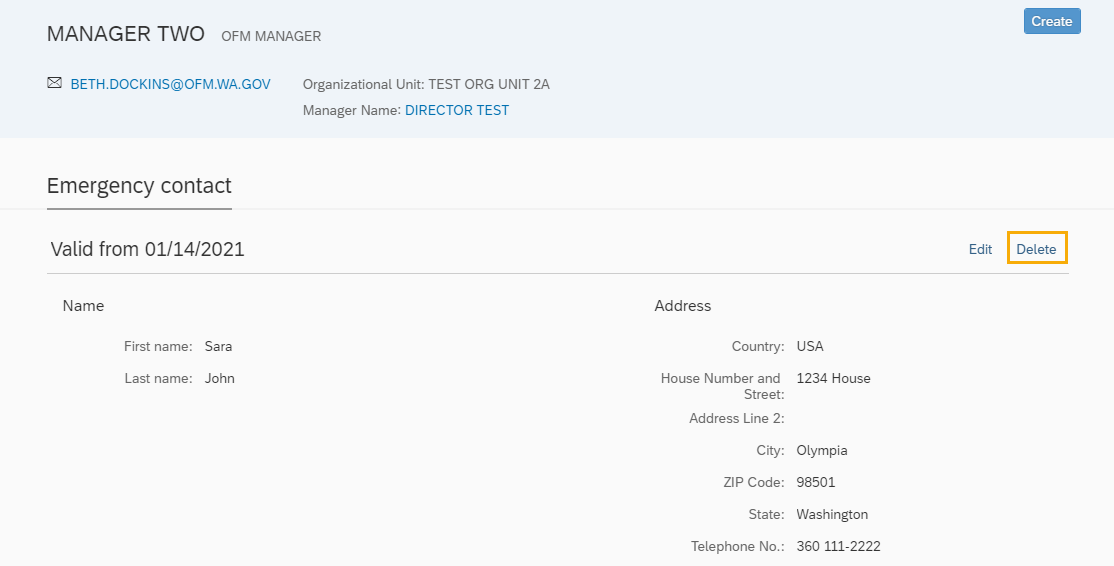 Employees who are not the leave approvers will not see a manager name displayed in the header below Organization Unit.

If a manager's position is double filled, the manager name displayed on the header may not be an employee's direct manager. Contact your manager or HR/Payroll office at HereToHelp@ofm.wa.gov for questions.
Step 3
Click OK to delete the emergency contact or Cancel to cancel the delete request and return to the Emergency Contacts screen.