MyPortal - display tax forms
Use this procedure to display your Form W-2. Note: The look and feel of the Form W-2 may differ depending on the selected browser.
While you may encounter references to Forms W-2c in system messages, Forms W-2c are not available in MyPortal. Please contact your agency payroll office for Form W-2c questions.
step 1
Click the My Tax Forms tile.
Forms W-2 are displayed in PDF (portable document format).

Forms W-2 can be printed using standard print functionality.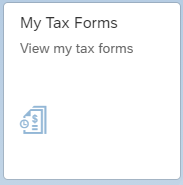 You will see the first section titled Filter for Available Online Forms W-2.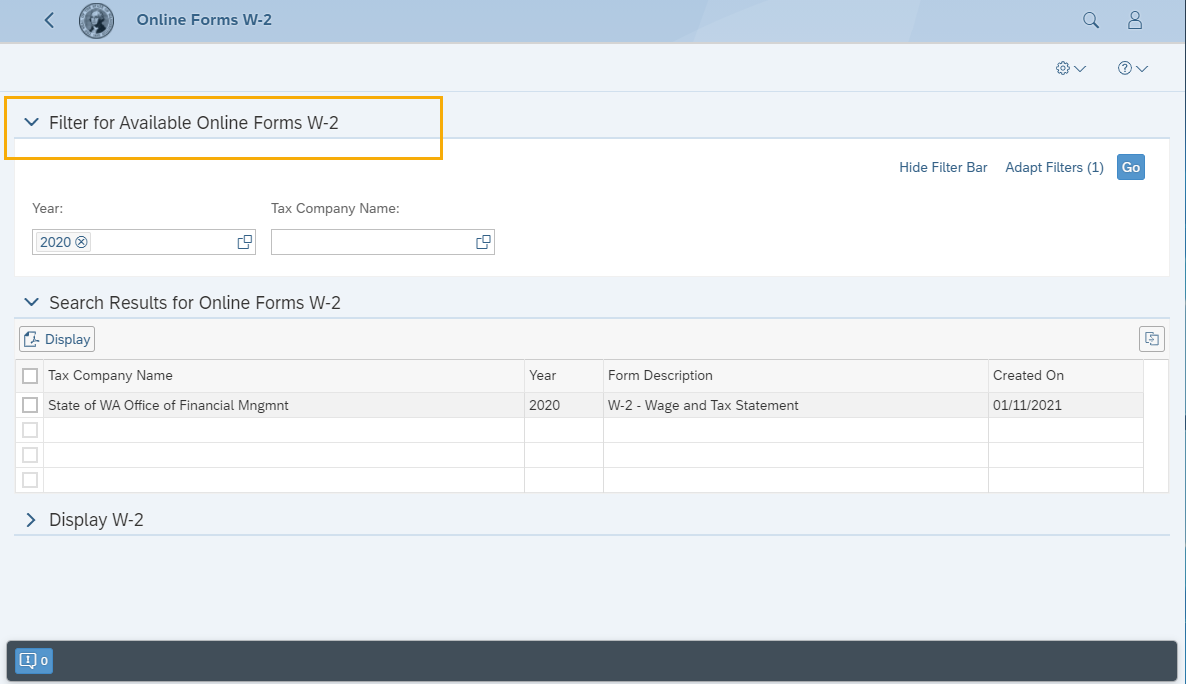 The Help Center and Quick Help features are enabled but not activated. Please continue to refer to the User Procedures located on the MyPortal systems page for MyPortal questions.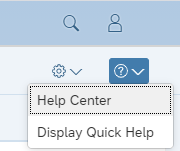 If a section is hidden, follow these steps to restore hidden screen elements:

1. Right click in banner area of the hidden section to bring up User Settings

2. Select Invisible Elements





3. Select 'Restore 'Filter for Available Online Fo…'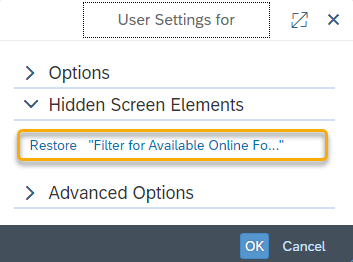 STEP 2
Enter filter data and select Go.
Note: The filter data will default to the most current year the Form W-2 was generated. Tax Company Name is the agency name on the Form W-2 - it is recommended this field be left blank to ensure all Forms W-2 will be displayed if you worked in multiple agencies over the tax year.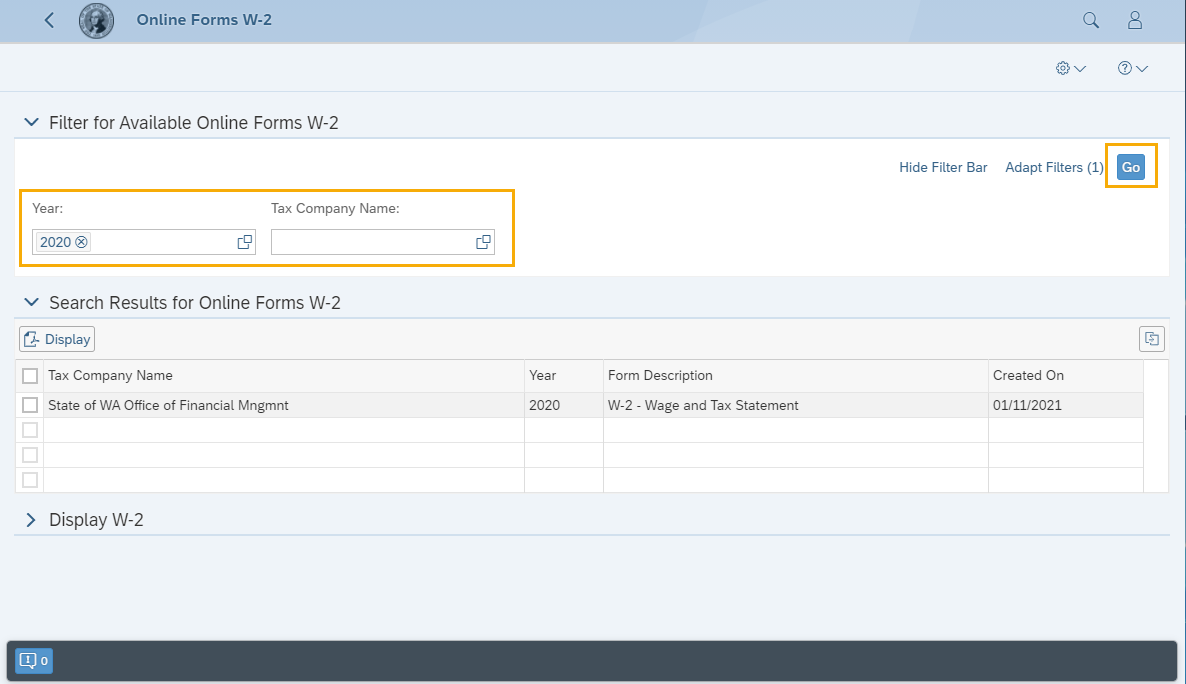 If invalid data is entered, you will receive an error message on the bottom left of the screen:



The results will be displayed in the Search Results for Online Forms W-2 section.

STEP 3
Click on the checkbox of a row to select the Form(s) W-2 and click the Display button at the top of the table.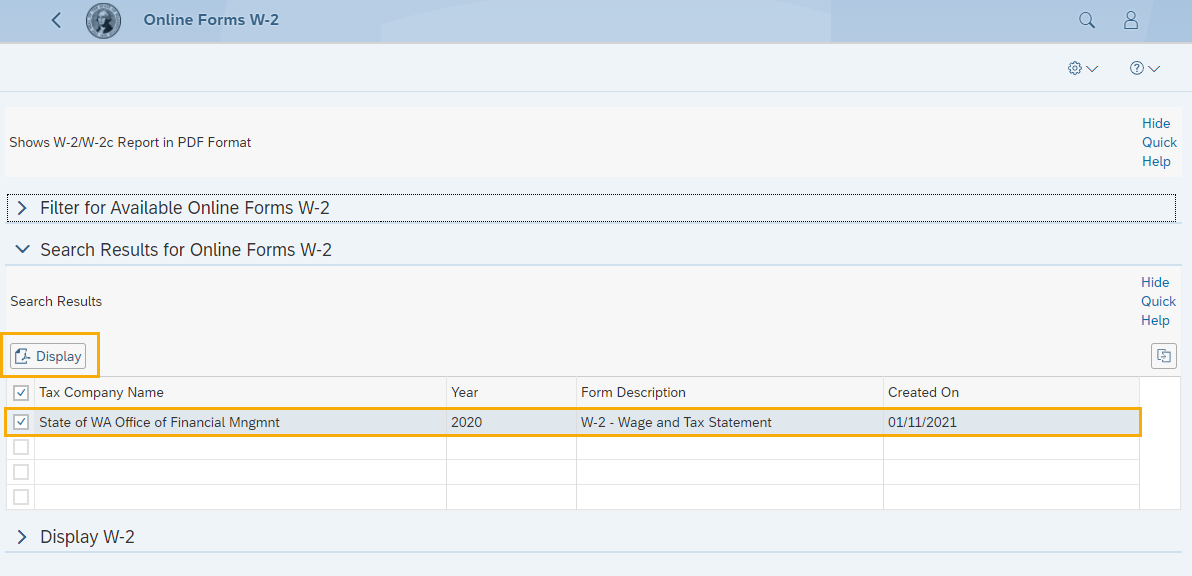 Click in the box to the left of Tax Company Name in table header to 'select all' or 'deselect all'
Your selected Form(s) W-2 will be displayed within the Display W-2 section.  You can scroll, print, download, or zoom in on your Form W-2 using the standard toolbar functionality of your document.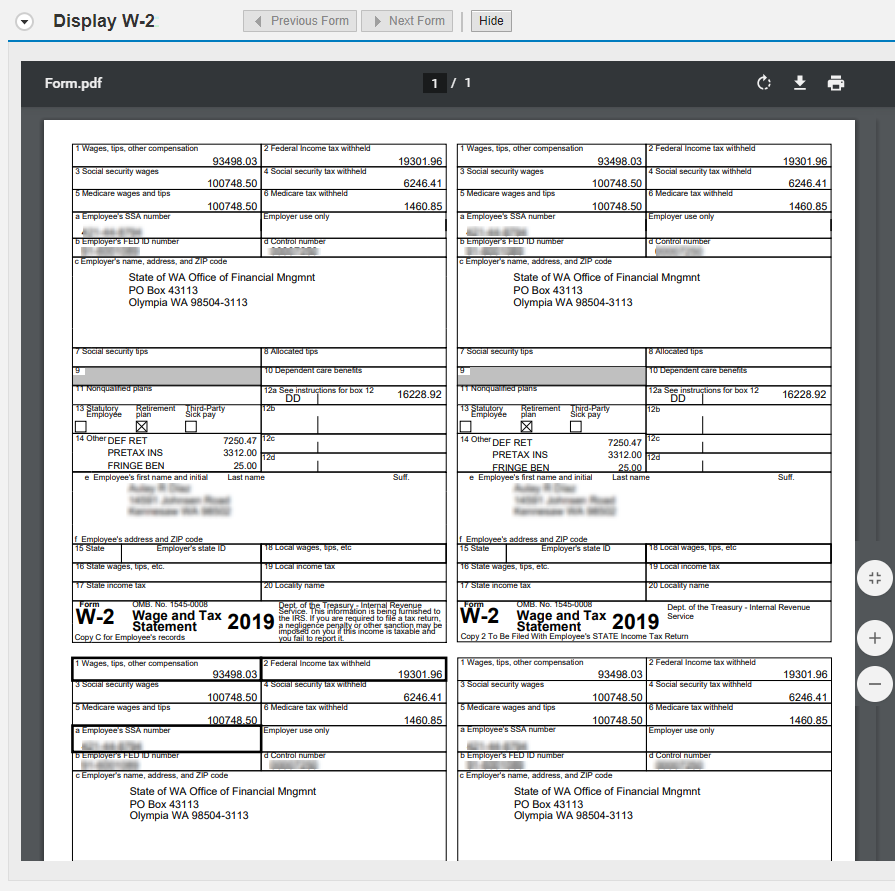 The Hide button located in section header will remove W-2 from display. To display W-2 again, select Display in the Search Results for Online Forms W-2 section.  






The Previous Form and Next Form in section header will be enabled if there is more than one page of the W-2.