MyPortal – settings – appearance
Use this procedure to manage Appearance settings.
Step 1
Click the Profile icon and click on Settings.
Step 2
Click Appearance and select Theme (this is the default selection). Select a new display theme.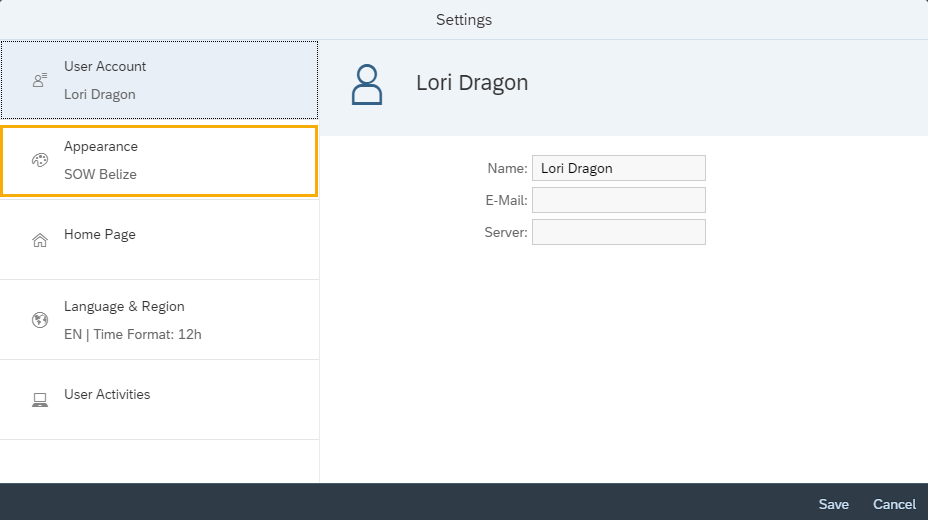 The default theme is SAP Belize.

The system allows for users to customize the look and feel, including several high contrast themes that may assist with accessibility.

You have the option to save your theme setting by clicking the Save button.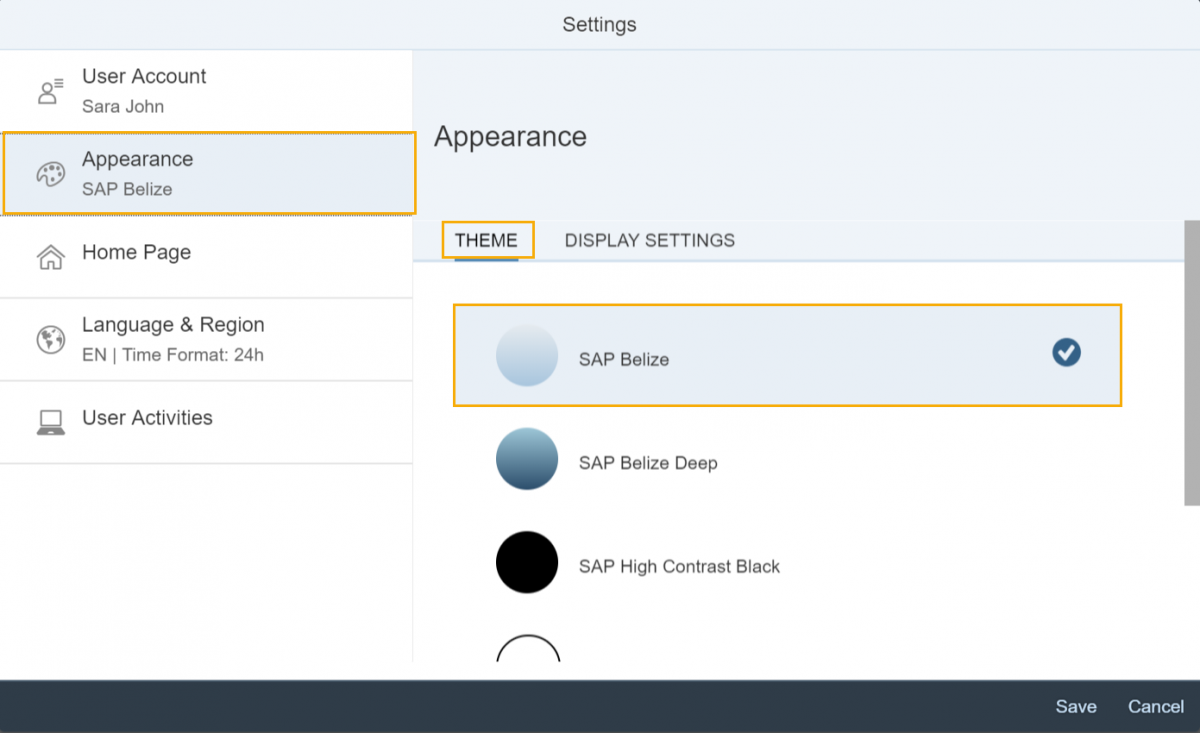 Step 3
Click Display Settings to turn optimization for touch input on or off.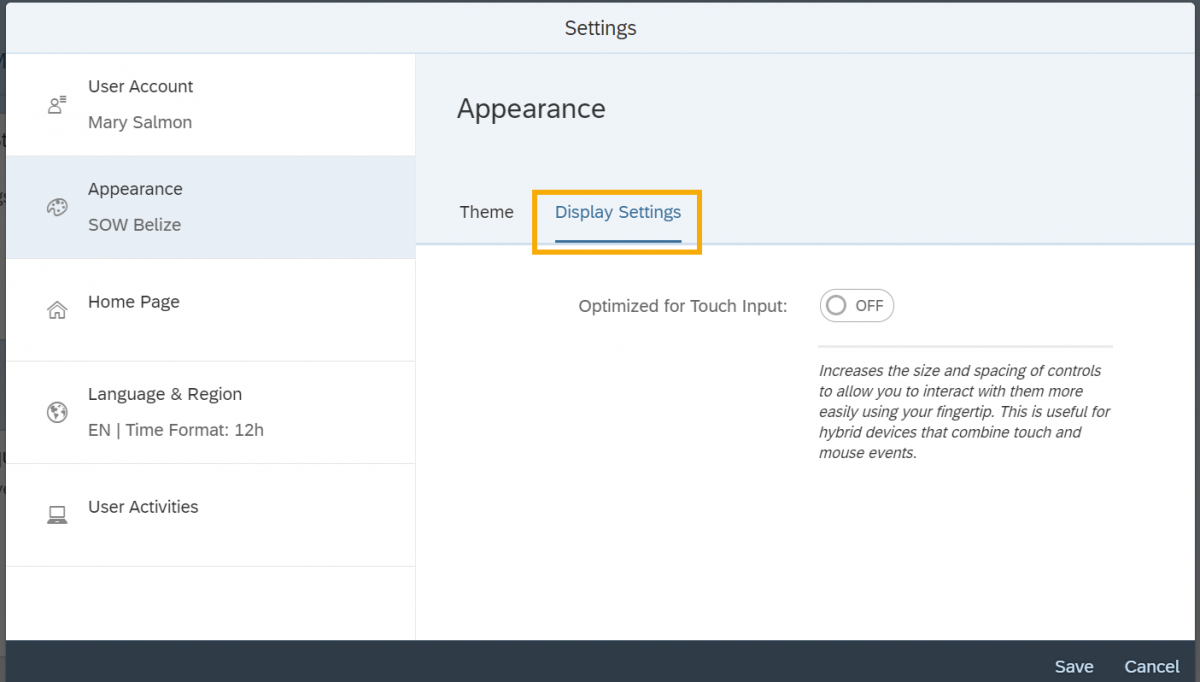 Step 4
Click Save to apply Appearance settings or Cancel. You will be returned to the Home Page.