MyPortal – settings – user activities
Use this procedure to manage User Activities settings.
Step 1
Click the Profile icon and select Settings from the dropdown.

Step 2
Click User Activities and change "Track my recent activity and frequently used apps" to Yes or No. The default setting is YES.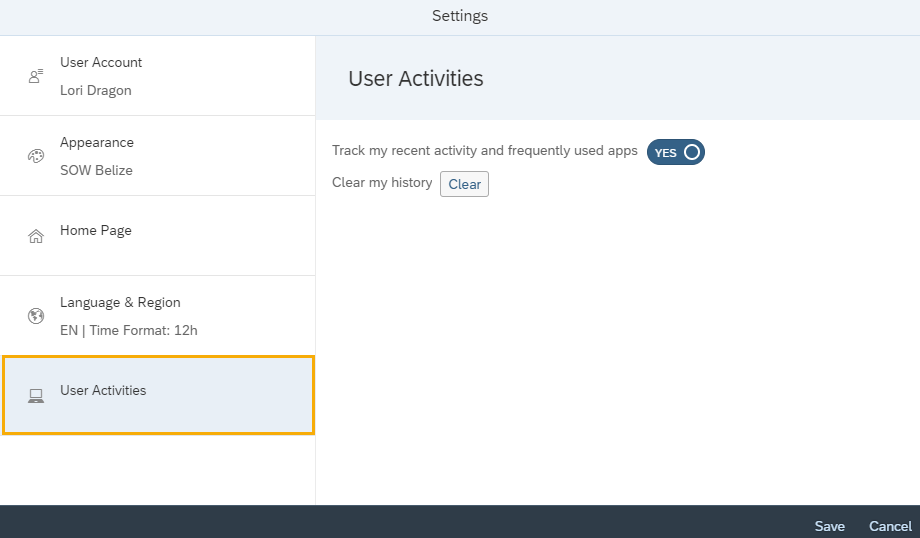 If Yes is selected, Recent Activities and Frequently used apps will display in the dropdown selection under the profile icon.

Step 3
To clear the list of recent activity and frequently used apps, click the Clear button on the "Clear my history" option of the User Activities tab – this action cannot be undone.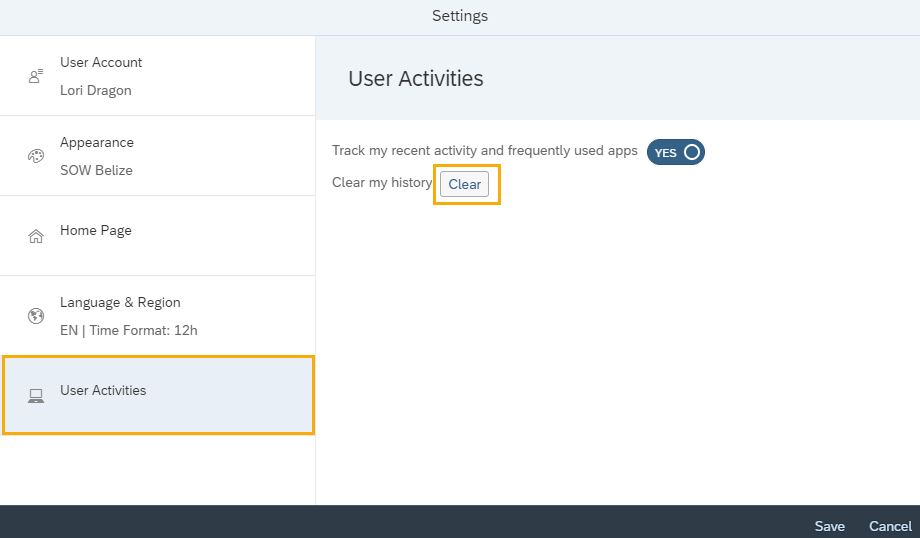 Step 4
Click Save to apply changes to the User Activities settings or Cancel. Note: You cannot cancel changes to the Clear my history option once you click the Clear button.