MyPortal – settings – home page
Use this procedure to manage the Home Page settings.
Step 1
Click the Profile icon and select Settings from the dropdown.
Step 2
Click Home Page to choose how you want to display your links and tiles on the MyPortal Home Page.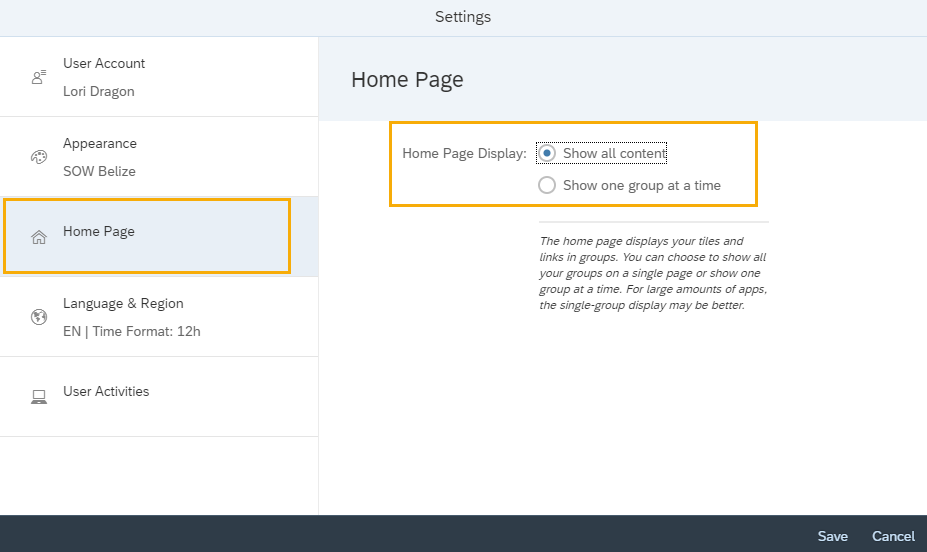 Show all content will display all links and tiles together on the Home Page.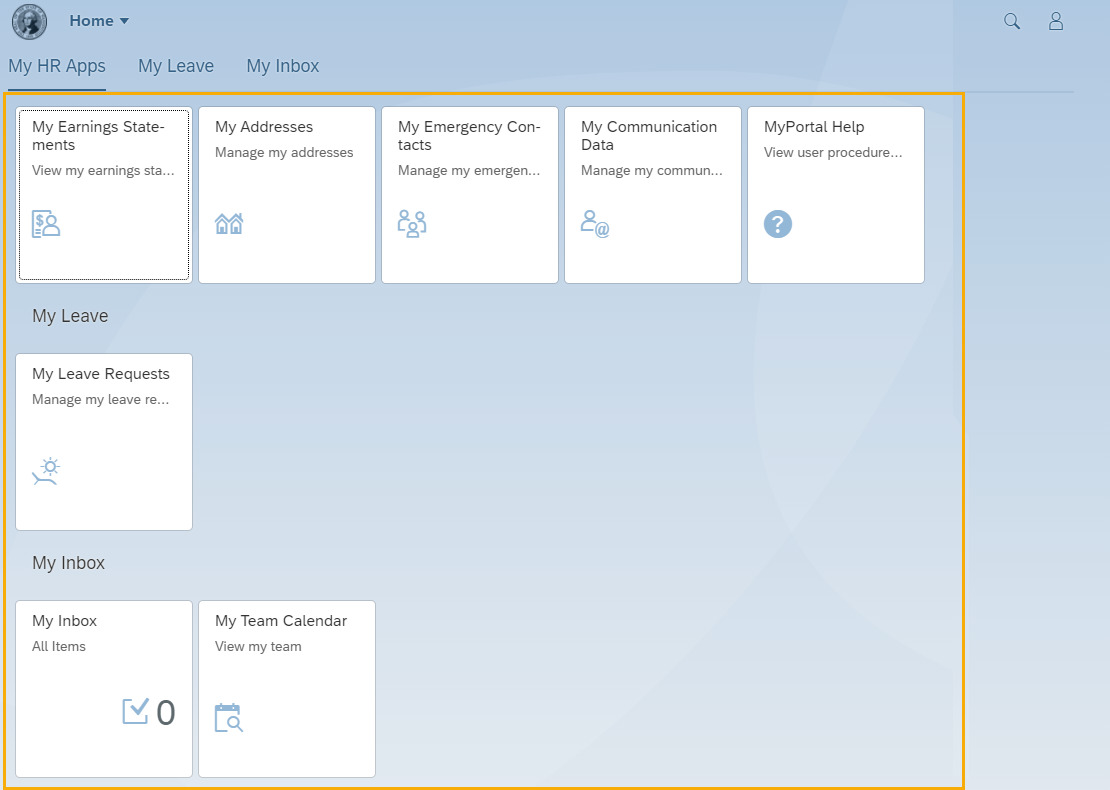 Show one group at a time will display links and tiles in their respective groups. You can click on the group tabs to display group contents.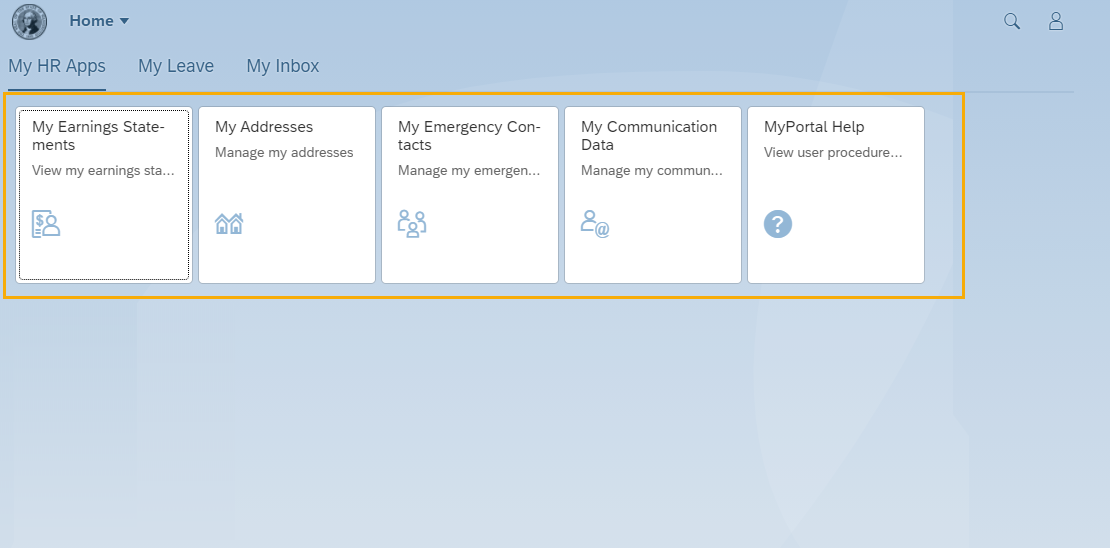 MyPortal currently has one group – MyHR Apps.  You can create your own groups and organize your links and tiles within those groups. See MyPortal – Edit Home Page for more information on creating groups.
Step 3
Click Save to apply changes to the Home Page settings or Cancel. You will be returned to the Home Page.